THE STEINSALTZ
YESHIVA IN TEKOA
The steinsaltz yeshiva in Tekoa is a chassidic yeshiva in the spirit of our teacher, Rabbi Adin Even-Israel Steinsaltz. The goal of the Yeshiva is to develop Jews who are learned, who serve God, simple Jews who adhere to our ancestral traditions in a lively spirit of devotion.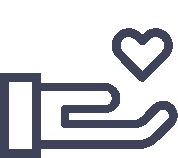 Come and be a partner in the maintenance, establishment and development of the Yeshiva. With your generous donation we can continue to provid material and spiritual guidance.
Send an email to detailing your convenient hours for a reply, together with your phone number, and we will get back to you.office@yeshivatekoa.org
​
to the following account:
Bank: 20 Mizrahi Tefahot
Branch: 403 Jerusalem Business Center
Donations to the Yeshiva qualify for tax benefits under Section 46 of the Israeli Income Tax Ordinance.
Donations made in the US, Canada, Britain, and France have tax-exempt status.
Through the secure and straightforward non-profit platform JGIVE.
For JGIVE, click here.
A check can be sent to our address at –
Yeshivat Tekoa
P.O.B. 288
Tekoa 9090800
11 th or 12 th Grade students – would you like to join us?
Come to visit, participate in the learning and taste the yeshiva experience from close up!
To contact our coordinator of "Shavua Yeshiva" (A Week at Yeshiva)
email: ,
call Yoni: 054-5672346, or contact us here.